A two-day Africa trade roadshow has been held in Freetown, with a call on the banking and business communities to work together towards facilitating intra-Africa trade. Dubbed The Sierra Leone Trade Roadshow, the event was organized by Oakwood Green Africa Limited (Oakwood Green) in collaboration with the Africa Export-Import bank (Afreximbank) under the auspices of the Sierra Leone Ministry of Trade and Industry.
The two-day event, themed "Supporting the Africa Trade Agenda, ensuring the Last Mile" saw scores of leaders from the business and banking communities and Afreximbank, Oakwood Green and the Ministry of Trade and Industry engage in dialogues and consensus building initiatives towards facilitating seamless Africa trade. Africa-focused platforms and products from the Afreximbank were showcased at the event, including MANSA and the Pan-African Payment and Settlement System (PAPSS). Mansa is a repository platform which provides a single source of primary data required for the conduct of customer due diligence on African entities; Financial Institutions, Corporates and SMEs. PAPSS is a cross-border, financial market infrastructure enabling payment transactions across Africa. Both platforms are being spearheaded by Afreximbank, aimed at giving African business better access to finance and trade facilitation.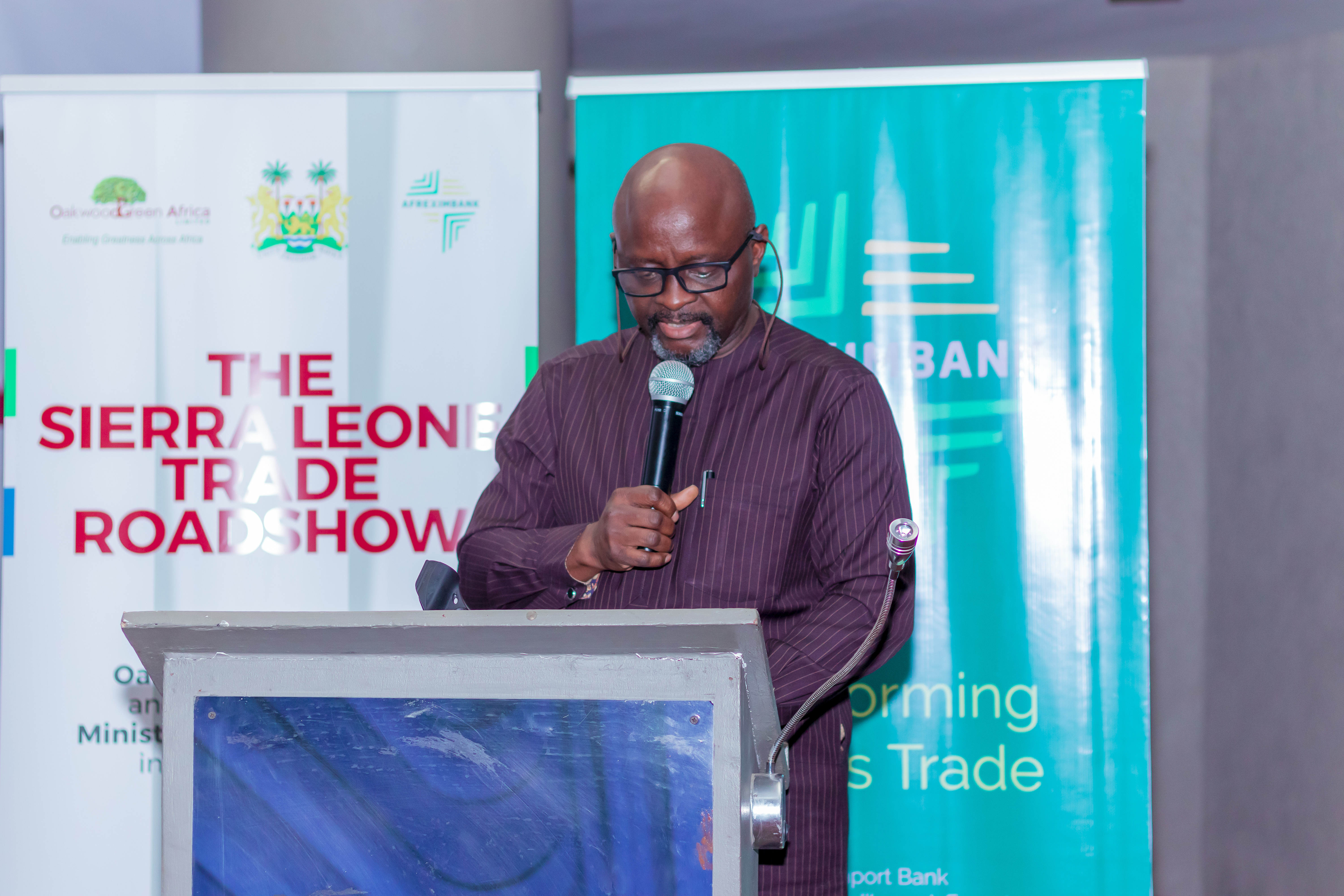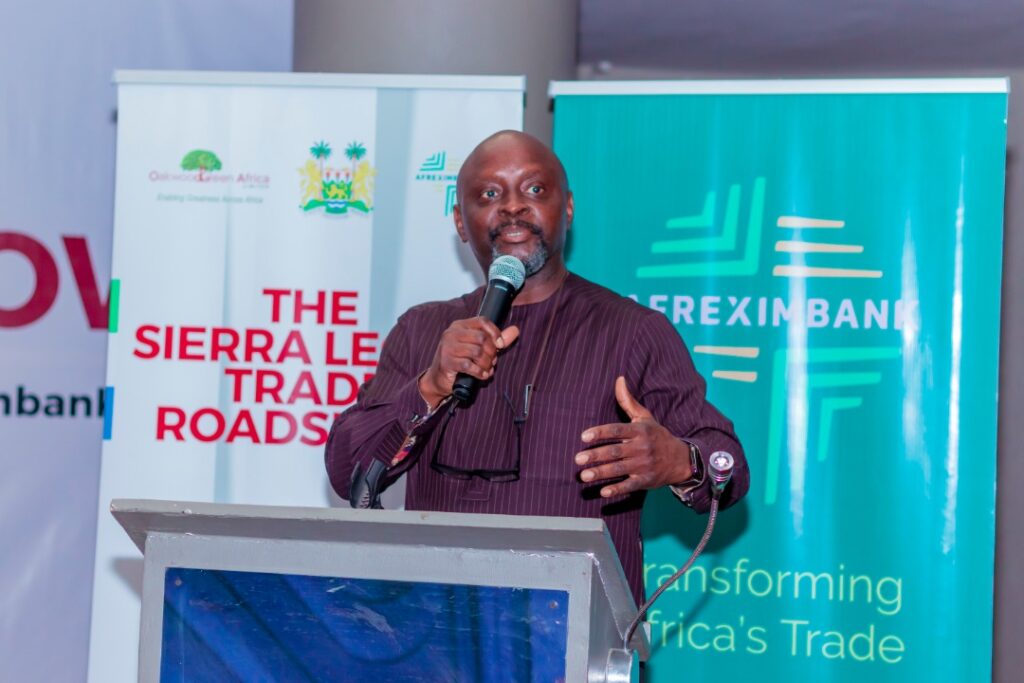 Speaking on the need for increased intra-Africa trade, Mr. Gabriel Edgal, Managing Partner of Oakwood Green Africa Limited opined: "Intra-Africa trade for Sierra Leone, through initiatives like Mansa, PAPSS, AFTRAF and the IATF, is to give the country a platform to be able to trade with other African countries easily, by facilitating payments for goods and services in the local currencies of the respective countries. Through initiatives like PAPSS, businesses in Sierra Leone for instance can trade with their counterparts in example Madagascar, Egypt, Tanzania, Kenya, Uganda or anywhere else on the continent without having to convert their local currencies to the dollar. If payments are being made in local currency, it means demand for the dollar will reduce, thereby dropping exchange rates and strengthening African currencies relative to the dollar."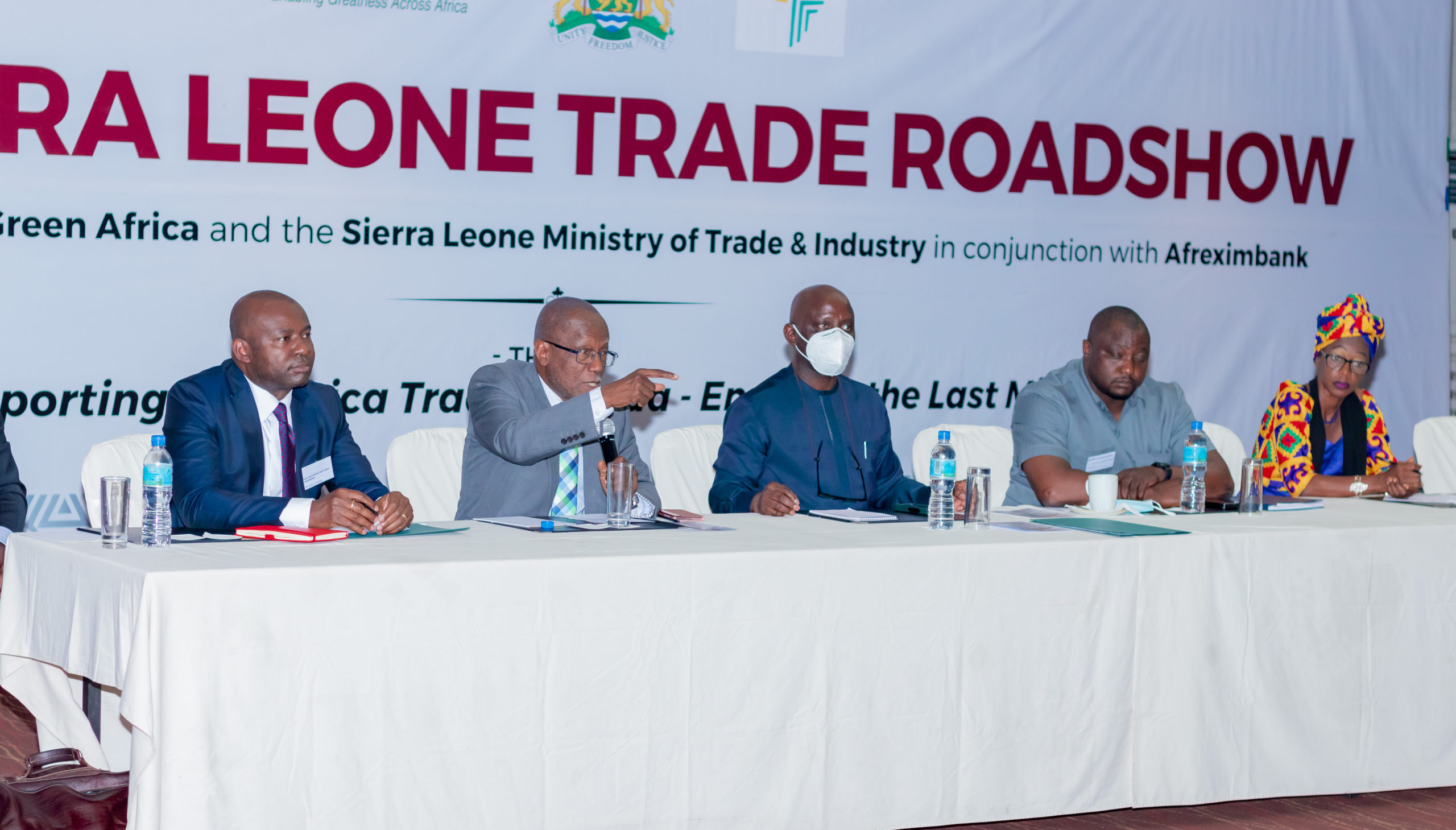 The Minister of Trade and Industry, Dr. Edward Hinga Sandy , who delivered the keynote address at the event, expressed gratitude to Oakwood Green Africa and Afreximbank for putting together the event, to give businesses in Sierra Leone the needed help and the platform to expand.
Also present at the event were Rev. Abraham Sesay-Jones, former Deputy Minister for Trade & Industry now Deputy Minister of Lands, Housing and Country planning, the current Deputy Minister for Trade and Industry, Hajia xxxxxxx, Mr. Peter Sewornu – Senior Advisor, AfCFTA Secretariat representing His Excellency Wamkele Mene, Secretary General of the AfCFTA Secretariat, Mr. Eric Monchu Intong – Regional Chief Operating Officer for Anglophone West Africa, Afreximbank. Mr. Nabil Hamadou – Manager, Trade Finance, Afreximbank, Mr. Victor Mukete – Associate Intra-African Trade Initiative, Afreximbank, Monica Oraro – Head, Products & Business Development, PAPSS, Afreximbank, Mr. Pape Dieye – MANSA, Afreximbank, Ms. Cynthia Eryuo (Head, Africa Trade, Oakwood Green Africa Limited) among many others.